Can't see this Email? View it in your browser. For our privacy policy, click here.

Volume 6, Number 21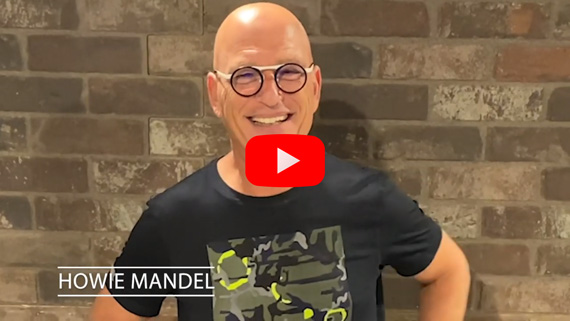 A Funny Man with a Serious Message


Howie Mandel Shows His Support for the Los Angeles Jewish Home
Howie Mandel is a beloved entertainer who wears many hats. His resume includes: comedian; television personality; screenwriter; actor; voice actor; producer; director; entrepreneur; game show host; author, and he is a long standing judge on the popular television program America's Got Talent. Add to that extensive list of accomplishments, a great humanitarian. In the middle of his extremely hectic schedule, Howie stopped everything to record a message on behalf of the Los Angeles Jewish Home to help raise deeply needed funding during the pandemic. The video is being shared widely on social media as well as on the Jewish Home's website. Howie shares from the heart his feelings about the Home, the heroic efforts of healthcare workers near and far, and the need to ensure funding is available for all of the ongoing emergency supplies being utilized by our staff here at the home to care for our cherished seniors.
Taking Care of Seniors, One Car and One Shuttle Bus at a Time
It's an annual rite of passage: Every fall, Angelenos of all ages head to their doctors' offices or local pharmacies to get inoculated for the seasonal flu. This year, against the backdrop of a pandemic that has made health and safety a top priority for all, that pilgrimage is more critical than ever as people across the country seek to protect themselves from flu and keep their immune systems strong in the face of COVID-19.

Los Angeles Jewish Home • 855.227.3745 • www.lajh.org
7150 Tampa Ave, Reseda, CA 91335


© 2020 Los Angeles Jewish Home. All Rights Reserved.
To opt out of these e-mails, click here.