Can't see this Email? View it in your browser. For our privacy policy, click here.

Volume 6, Number 20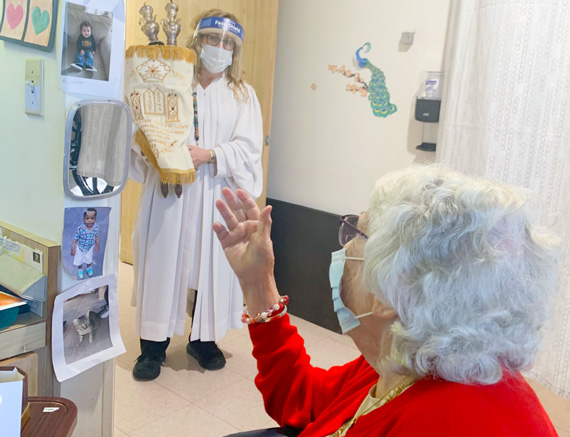 A Sweet Start to a New Year at the Jewish Home
Every year on Rosh Hashanah, Jews around the globe recite these ancient words: Hayom harat olam—Today is the day of the world's creation. It is a prayer for positivity and hope that is particularly poignant during these trying times. As we grapple with a deadly pandemic that continues to wreak havoc on our daily lives, says Rabbi Karen Bender, Skirball director of spiritual life at the Jewish Home, this is precisely the message we need.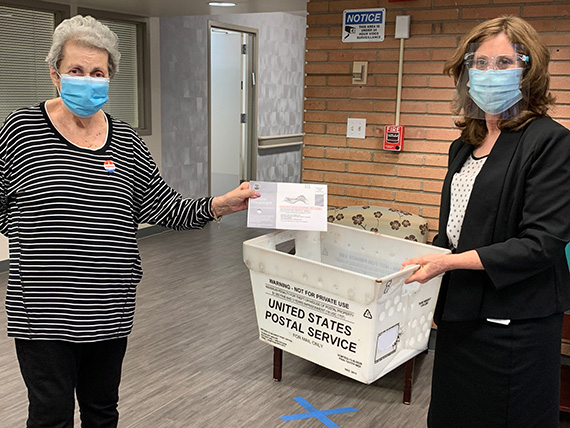 Jewish Home Residents Prepare for the Polls
Getting out the vote during this Presidential election season is among the many challenges being presented by the COVID-19 pandemic. Fortunately, the Jewish Home is up to the task, and seniors on its multiple campuses will be marking their ballots this November as enthusiastically, and as easily, as ever before.

Los Angeles Jewish Home • 855.227.3745 • www.lajh.org
7150 Tampa Ave, Reseda, CA 91335


© 2020 Los Angeles Jewish Home. All Rights Reserved.
To opt out of these e-mails, click here.