Can't see this Email? View it in your browser. For our privacy policy, click here.

Volume 6, Number 15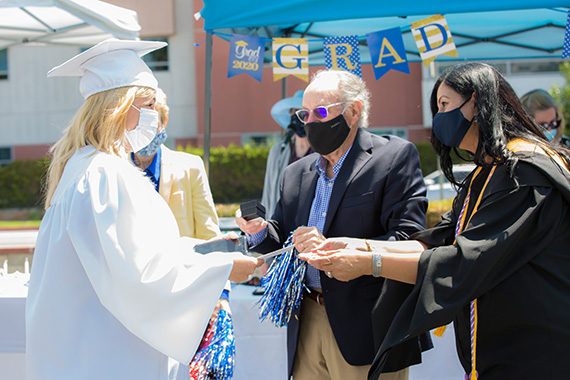 Diplomas in Hand, Annenberg School of Nursing Graduates Join the Heroes Working on the Front Lines of Health Care
On July 23, the Los Angeles Jewish Home's Annenberg School of Nursing (ASN) hosted a very special and unique "drive-thru" commencement ceremony. The event—always joyful—held particular resonance this year, as 23 new vocational nurses, ASN's largest class ever, celebrated the determination and drive that kept them going even in the midst of the worst global pandemic in a century.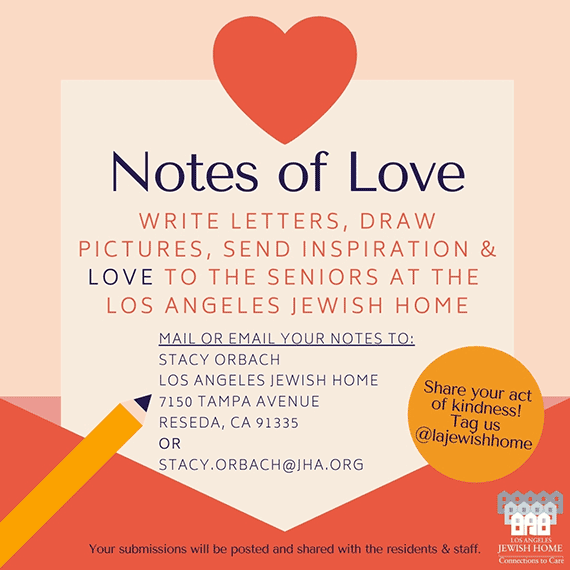 Notes of Love
What better way to bring joy and comfort to a senior's life than to write them a Note of Love? While recent months have required the Jewish Home to curtail visitation due to the COVID-19 pandemic, every effort is being made to keep the residents not only safe and healthy, but also engaged, active and entertained.

Los Angeles Jewish Home • 855.227.3745 • www.lajh.org
7150 Tampa Ave, Reseda, CA 91335


© 2020 Los Angeles Jewish Home. All Rights Reserved.
To opt out of these e-mails, click here.