Can't see this Email? View it in your browser. For our privacy policy, click here.

Volume 6, Number 11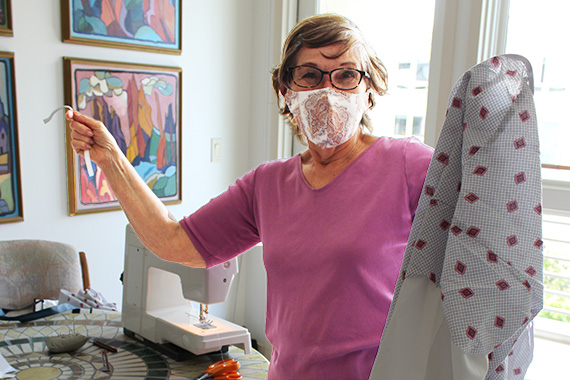 Happy to Help: Gonda Member Sews Protective Gear for Caregivers
When Judy Fenton heard about the shortage of protective gear for healthcare personnel, she knew she could contribute, but did not know where to start. "I was trying to figure out how to get involved," says Fenton, who lives at Fountainview at Gonda Westside. Then she learned that there was a need right in her own backyard when Charlette Ofrecio, executive director at Gonda, told her that Jewish Home staff lacked protective masks.
How to Fundraise for the Jewish Home on Facebook
If you're on Facebook, you've likely seen your friends raising money for their favorite charities on their personal pages. Jacques Soriano recently set up a fundraiser that benefited the Jewish Home. Click on the image below to download a larger, printable PDF version of the infographic.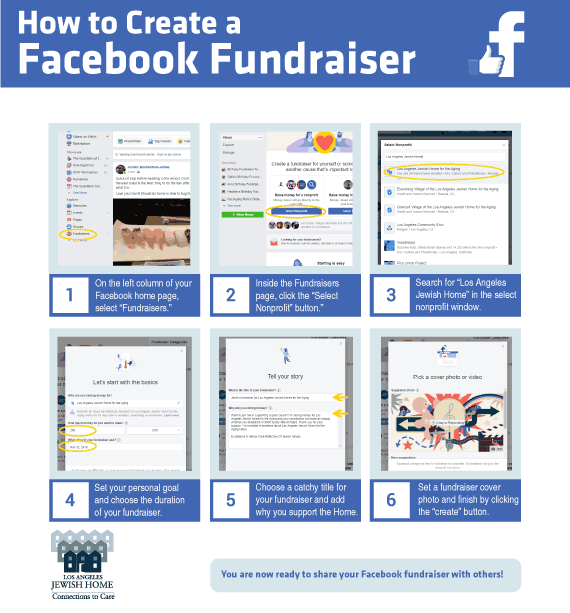 Los Angeles Jewish Home • 855.227.3745 • www.lajh.org
7150 Tampa Ave, Reseda, CA 91335


© 2019 Los Angeles Jewish Home. All Rights Reserved.
To opt out of these e-mails, click here.