Can't see this Email? View it in your browser. For our privacy policy, click here.

Volume 5, Number 11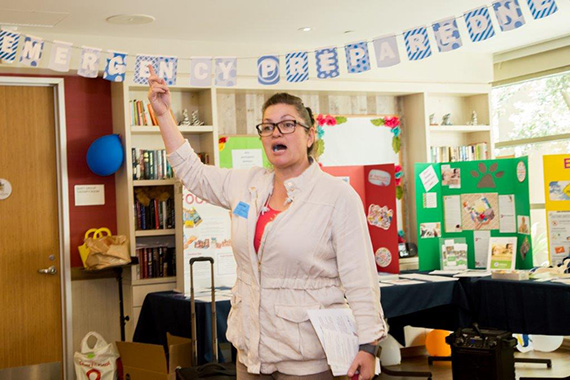 Preparing Seniors to Survive and Thrive
Knowing what steps to take in an emergency can play an important role in saving people's lives. For seniors, this kind of strategic decision-making is particularly urgent: Limits on their mobility and cognition make every moment critical in the aftermath of an unexpected event. Helping them anticipate the best path forward was the focus of the Jewish Home's fifth annual Emergency Preparedness Week, held last month at the Brandman Centers for Senior Care, a Program of All-inclusive Care for the Elderly (PACE).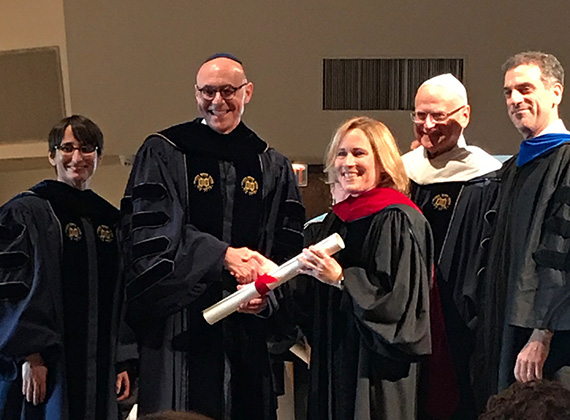 For This Jewish Home Rabbi, Passion Is Rising By Degrees
Karen Bender has a long list of titles at the Jewish Home: Skirball Director of Spiritual Life. Campus rabbi. Counselor. Nurturer. This month, she added a new one, as well – doctor, h.c. On May 13, in recognition of 25 years spent serving the community, Hebrew Union College-Jewish Institute of Religion (HUC-JIR) awarded Rabbi Bender an honorary doctorate at Stephen Wise Temple.

Los Angeles Jewish Home • 855.227.3745 • www.lajh.org
7150 Tampa Ave, Reseda, CA 91335


© 2019 Los Angeles Jewish Home. All Rights Reserved.
To opt out of these e-mails, click here.