Can't see this Email? View it in your browser. For our privacy policy, click here.

Volume 5, Number 5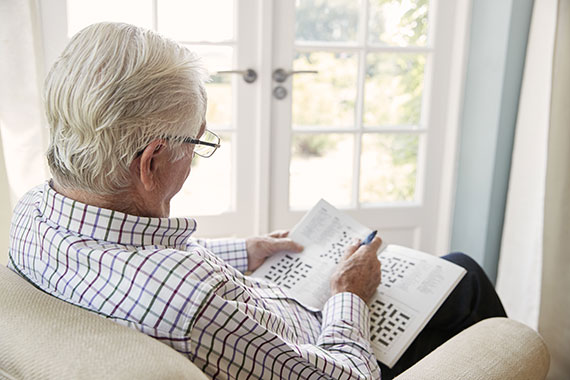 Crosswords and Mental Decline
Maintaining memory and other cognitive skills is a fundamental challenge for aging brains. Many seniors address this challenge by seeking intellectual stimulation — adhering to a "use it or lose it" philosophy that has them tearing through books of Sudoku puzzles or laboring over crosswords from the Sunday New York Times. Yet, a recent study by a team of Scottish researchers suggests that these types of brain training exercises may not fend off age-related mental decline.
Heart-Health Tips for Seniors
February is American Heart Month and we've assembeld some key tips to help seniors keep their hearts healthy. Here are four ways to help reduce your risk of heart disease. Click on the infographic below to download a larger, printable PDF version.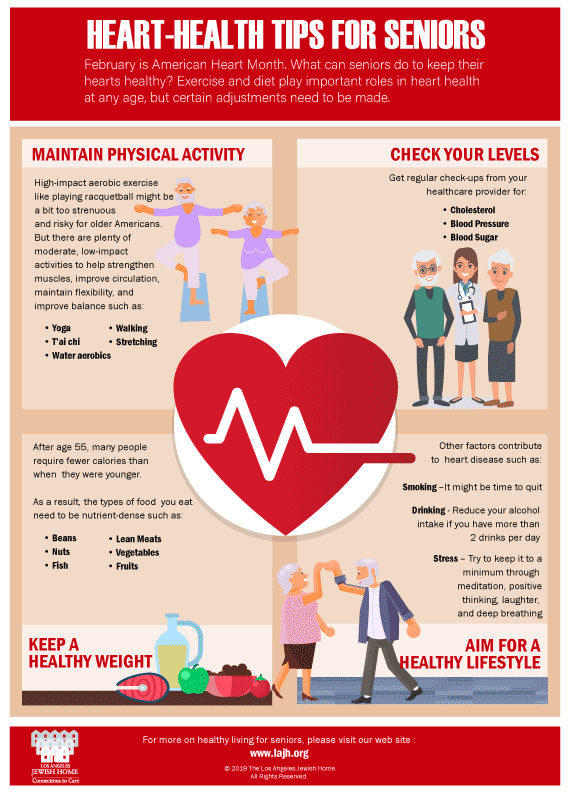 Los Angeles Jewish Home • 855.227.3745 • www.lajh.org
7150 Tampa Ave, Reseda, CA 91335


© 2019 Los Angeles Jewish Home. All Rights Reserved.
To opt out of these e-mails, click here.