Can't see this Email? View it in your browser. For our privacy policy, click here.

Volume 5, Number 4
A Snapshot of Jewish Home Life
Photographic images can tell a compelling story. But if a picture is worth 1,000 words, it is only because of the talent of the person behind the camera. The Jewish Home's Photography Club is a case in point. Led by volunteer instructor Ron Cooper, a retired dentist and lifelong photography buff, the club enables residents of the Home to tap into their creativity and strengthen their powers of self-expression.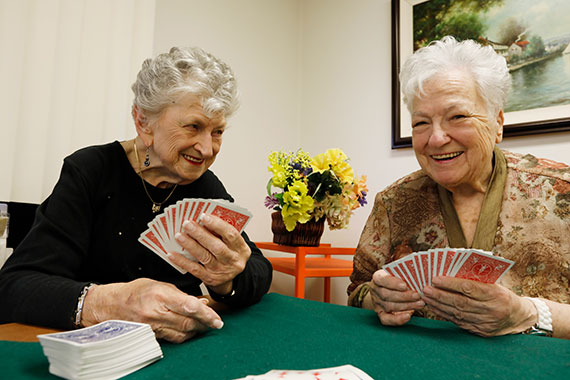 A Fast Friendship Is the Winning Hand
Portuguese Rummy is a competitive card game: It takes skill, strategy, and more than a little experience. But for Patricia Banton and Nancy Bee, Jewish Home residents and daily Rummy adversaries, the stakes are beside the point—the friendship they have forged over countless hours of playing is all the winnings they will ever need.

Los Angeles Jewish Home • 855.227.3745 • www.lajh.org
7150 Tampa Ave, Reseda, CA 91335


© 2019 Los Angeles Jewish Home. All Rights Reserved.
To opt out of these e-mails, click here.