Can't see this Email? View it in your browser. For our privacy policy, click here.

Volume 4, Number 20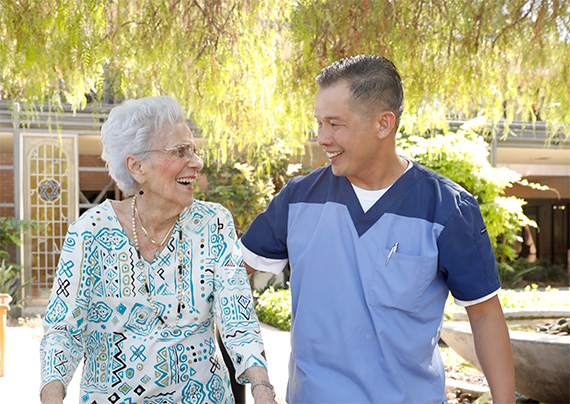 How Nature Nurtures
As we age, the path to happiness may be exactly that: a path. Perhaps one in a park or garden, with some sunshine added in for good measure. In recent years, scientific research has confirmed what we know intuitively: nature lifts our spirits. For seniors, it offers a simple, effective way to improve their outlook on life.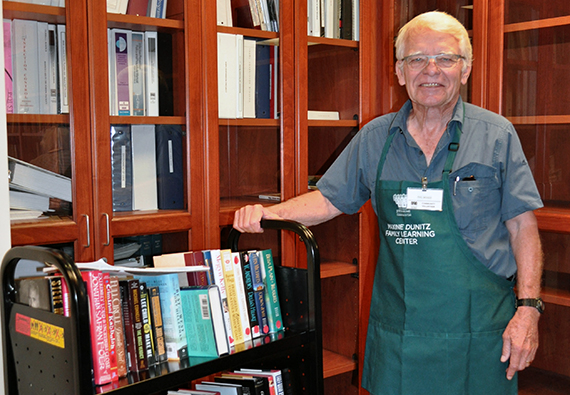 Connecting Through Books
Volunteer Phil Moser is pulling best-selling books off the shelves in the Maxine Dunitz Family Learning Center, located on the ground floor of the Joyce Eisenberg-Keefer Medical Center (JEKMC), and putting them onto a rolling cart. Once his cart is loaded, he begins his rounds, offering books to residents in the common areas, tidying up the smaller libraries on each floor, and visiting with residents in their rooms.

Los Angeles Jewish Home • 855.227.3745 • www.lajh.org
7150 Tampa Ave, Reseda, CA 91335


© 2018 Los Angeles Jewish Home. All Rights Reserved.
To opt out of these e-mails, click here.