Can't see this Email? View it in your browser. For our privacy policy, click here.

Volume 4, Number 19
Meet Resident Bertha Bernstein
My name is Bertha Bernstein. I'm 92 years old and a resident of the Jewish Home. I grew up in L.A., married Max Bernstein, and had three wonderful sons, Steven, Jeffrey, and Michael. Sadly, Jeffrey passed away when he was 39. For many years, I worked at a local Jewish newspaper, from which I retired at age 70.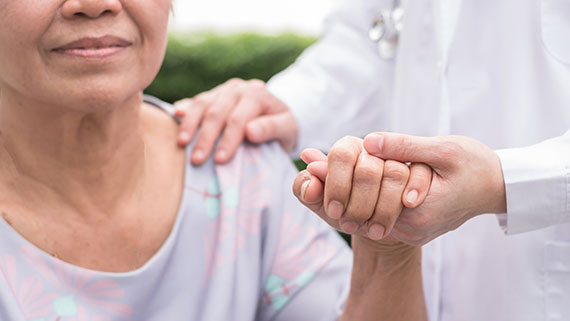 What Does Palliative Care Provide?
The goal of palliative medicine is to bring comfort to patients with serious or chronic life-limiting illnesses. The term "palliative" means to lessen or relieve without curing. Palliative care practitioners at the Jewish Home's Center for Palliative Medicine help people manage their pain, understand their choices for medical care, and regain their strength to carry on with daily life.

Los Angeles Jewish Home • 855.227.3745 • www.lajh.org
7150 Tampa Ave, Reseda, CA 91335


© 2018 Los Angeles Jewish Home. All Rights Reserved.
To opt out of these e-mails, click here.