Can't see this Email? View it in your browser. For our privacy policy, click here.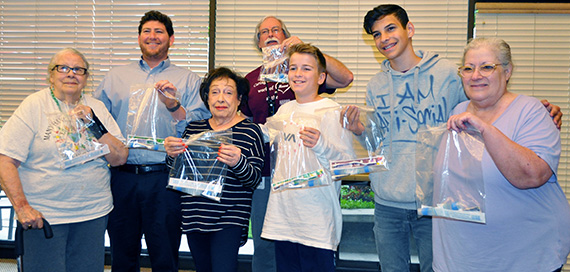 Students and Residents Work Together to Help the Homeless
Recently students from Heschel Day School in Northridge joined hands with residents at the Eisenberg Village campus of the Los Angeles Jewish Home to create hygiene kits for homeless people. LA Family Housing picked up the kits for distribution. Students and residents thoroughly enjoyed working together to contribute to the community around them.

Los Angeles Jewish Home • 855.227.3745 • www.lajh.org
7150 Tampa Ave, Reseda, CA 91335


© 2018 Los Angeles Jewish Home. All Rights Reserved.
To opt out of these e-mails, click here.