Can't see this Email? View it in your browser. For our privacy policy, click here.

Volume 4, Number 6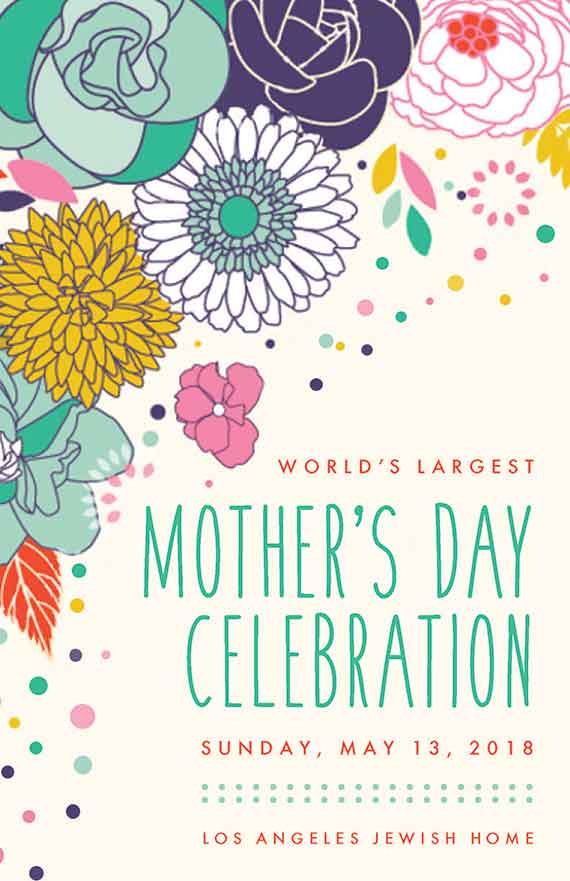 Join Us for the World's Largest Mother's Day Celebration
On Sunday, May 13, 2018, the Jewish Home will host the twenty-fourth annual World's Largest Mother's Day Celebration. The event will honor the Home's mothers, grandmothers, great-grandmothers, and even great-great-grandmothers on both the Grancell Village and Eisenberg Village campuses.
Protect Your Skin from Damage
May is Skin Cancer Detection and Prevention Month. It's a great time to learn how to keep your skin healthy as well as how to recognize signs of cancer. Here are a few tips on how to protect your skin while still enjoying the outdoors. Click on the image to download a larger, printable PDF version.


Los Angeles Jewish Home • 855.227.3745 • www.lajh.org
7150 Tampa Ave, Reseda, CA 91335


© 2018 Los Angeles Jewish Home. All Rights Reserved.
To opt out of these e-mails, click here.