Can't see this Email? View it in your browser. For our privacy policy, click here.

Volume 4, Number 4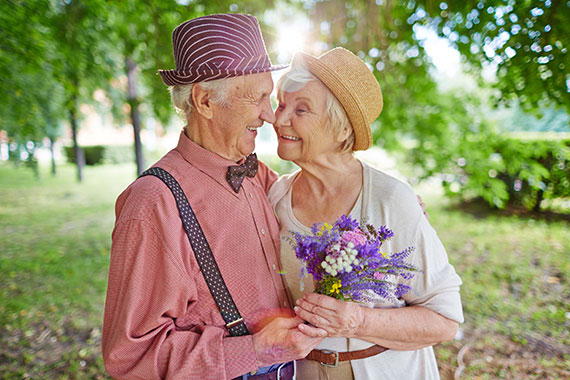 Love Is the Best Medicine
In 1984, Tina Turner asked the question "What's love got to do with it?" When it comes to your health, it turns out the answer is: quite a lot, regardless of your age! Better memory, stronger immune system, decreased risk of early death, lower cholesterol levels, and decreased pain levels are some of the benefits that can occur when you're in love. Remember falling in love and having butterflies in your stomach? That's your brain telling your heart to beat three times faster than normal, resulting in an increased blood supply throughout your body.
7 Tips to Help Reduce Your Risk of Cancer
Cancer. It's a word that strikes fear into our hearts. Yet many types of cancers can be prevented by adapting a healthy lifestyle. Here are 7 tips from the Mayo Clinic to help reduce your risk. Click on the infographic below to download a larger, printable PDF version.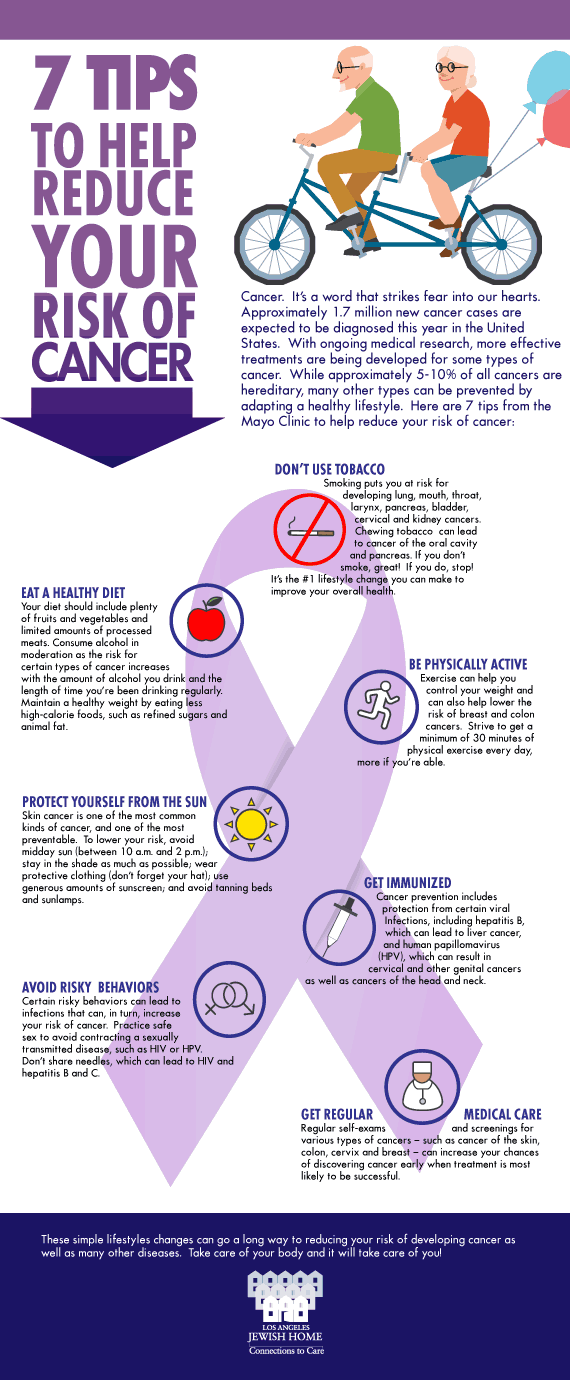 Los Angeles Jewish Home • 855.227.3745 • www.lajh.org
7150 Tampa Ave, Reseda, CA 91335


© 2018 Los Angeles Jewish Home. All Rights Reserved.
To opt out of these e-mails, click here.