Can't see this Email? View it in your browser. For our privacy policy, click here.

Volume 3, Number 20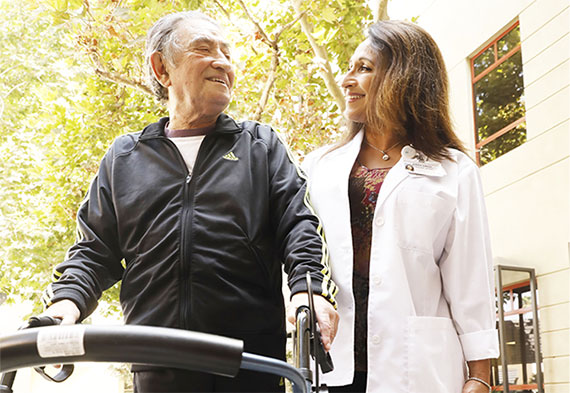 Short-Term Rehab: Its Advantages
As we recover from an illness, injury, medical procedure, or acute hospital stay, short-term rehab can be a crucial ally in putting us on the road to wellness. For seniors, this is especially true: The support short-term rehab provides is often a key factor in helping them regain self-sufficiency and return to their own homes or communities as quickly as possible.
We've added new opportunities for fall!
Attend an Annenberg School of Nursing Future LVN Open House Event
For a limited time, the Annenberg School of Nursing (ASN) will host monthly Open House informational events for potential vocational nurse (VN) students. Click on the infographic below to download a larger, printable PDF version with all the dates and information.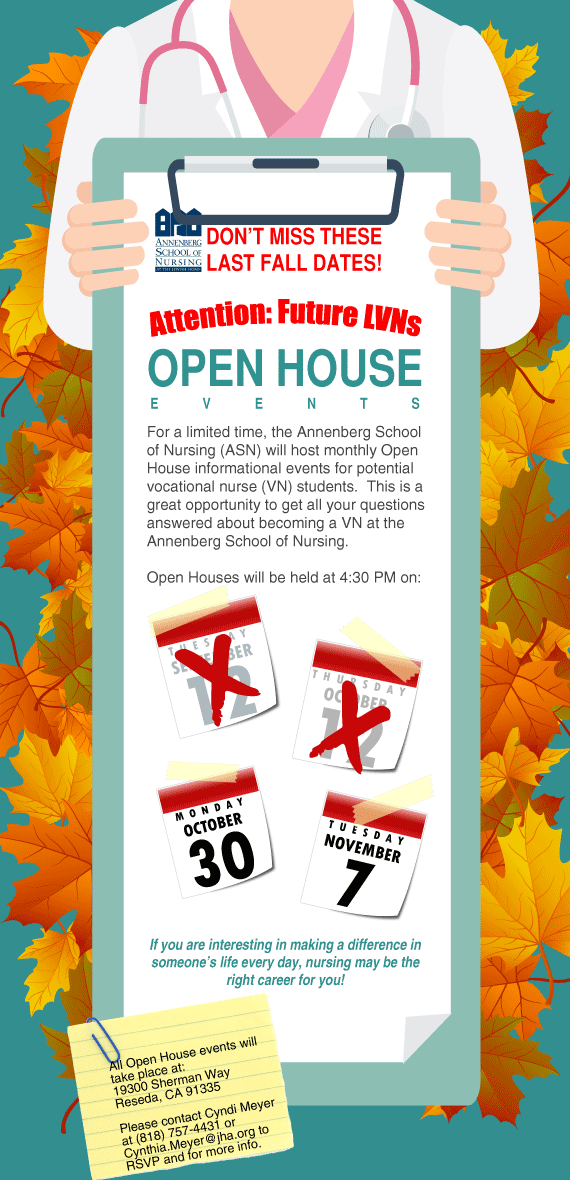 Los Angeles Jewish Home • 855.227.3745 • www.lajh.org
7150 Tampa Ave, Reseda, CA 91335


© 2017 Los Angeles Jewish Home. All Rights Reserved.
To opt out of these e-mails, click here.