Can't see this Email? View it in your browser. For our privacy policy, click here.

Volume 3, Number 19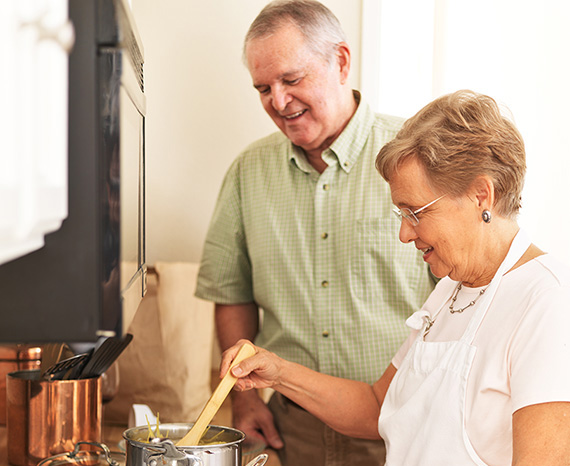 The 4 Rules of Food Safety
Seniors may become more susceptible to foodborne illnesses as their immune system weakens and stomach acid decreases, leaving bodies unable to fully fight the bacteria or virus causing the illness. For older adults age 65+, the results can be dangerous, even fatal. The good news is we can take action to prevent contracting foodborne illnesses by following 4 basic food safety rules.
The Importance of Balance
For most people, balance is a part of our lives we take for granted. From the time we're small—running and jumping without giving a thought to the possibility of falling—to our senior years when the possibility of losing our balance and falling is very much on our minds, we largely take balance for granted.

Click on the infographic below to download a larger, printable PDF version to keep.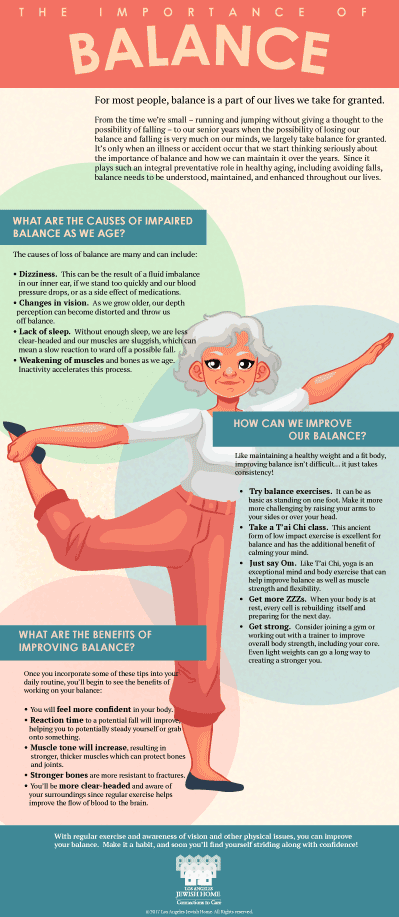 Los Angeles Jewish Home • 855.227.3745 • www.lajh.org
7150 Tampa Ave, Reseda, CA 91335


© 2017 Los Angeles Jewish Home. All Rights Reserved.
To opt out of these e-mails, click here.