Can't see this Email? View it in your browser. For our privacy policy, click here.

Volume 3, Number 16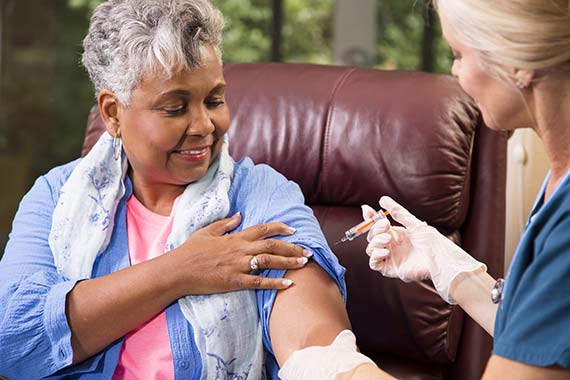 Vaccinations Aren't Just For Kids
When most of us hear the words "vaccination" or "immunization" we automatically think: oh, that's for kids. It's true: young children receive several vaccinations as they grow up and prepare to attend school, including measles, mumps, chickenpox, polio, tetanus, diphtheria, and pertussis, or whooping cough. Influenza, or flu, shots are administered yearly beginning as young as six months. The bad news is…getting older doesn't mean you no longer need those shots!
Save the Date for the Twentieth Annual
Sarnat Symposium For Geriatric Care
The Sarnat Symposium annually brings together some of the most progressive experts in the field of geriatrics to share their insight, research findings, and experience with social workers and other professionals who care for seniors. This year, our diverse and dynamic panel will share their expertise on topics that are critical in shaping the future of aging.

Click on the infographic below to view more details and download a registration brochure.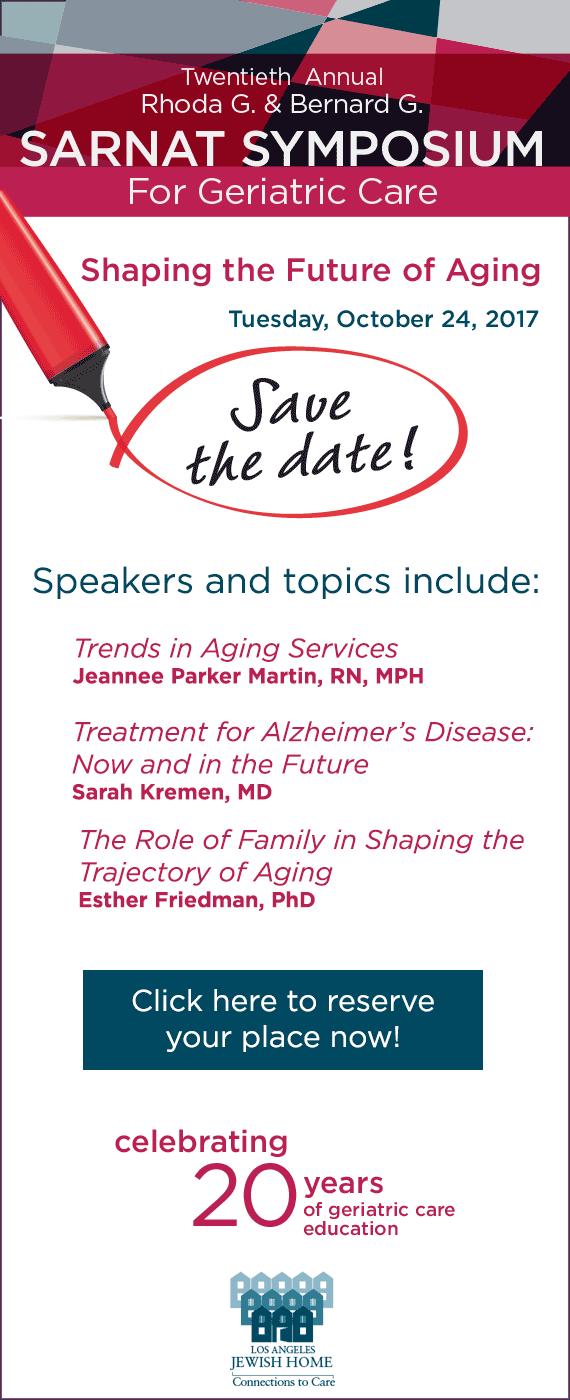 Los Angeles Jewish Home • 855.227.3745 • www.lajh.org
7150 Tampa Ave, Reseda, CA 91335


© 2017 Los Angeles Jewish Home. All Rights Reserved.
To opt out of these e-mails, click here.